Share with your network:
Enrolment closing in 1 week
CPD Support Scheme 2022/23
Dear Doctor,
Share with your network:
Please note enrolment for our 2022/23 CPD Support Scheme will close in 1 week. Applications for the support scheme can be submitted here.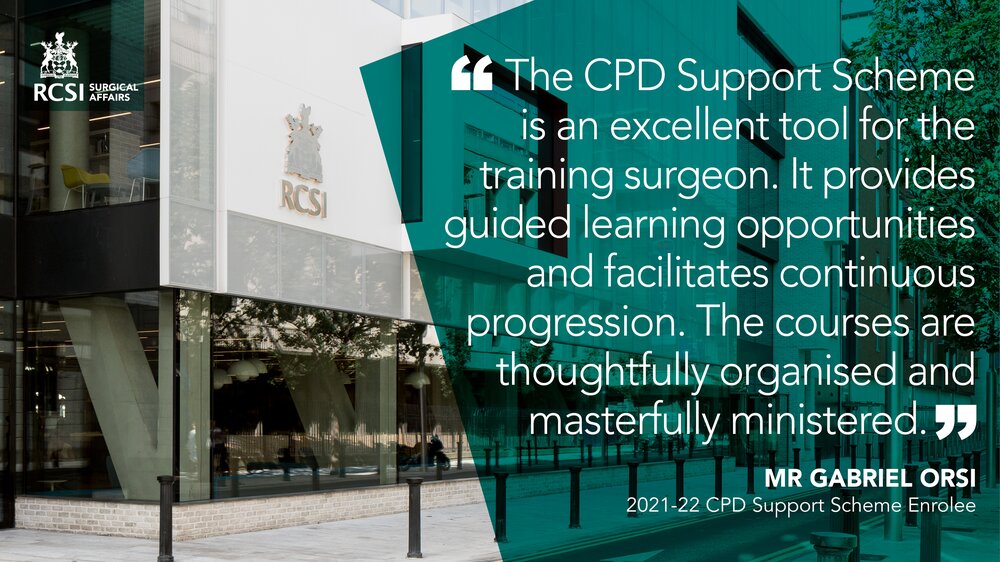 For more information, read our FAQs section here.
View our brand-new CPD Support Scheme brochure here.
Should you have any further queries please do not hesitate to contact us at cpdss@rcsi.ie
Best wishes,
RCSI CPD Team