RCSI's Institute of Global Surgery will be officially launch on Friday 12th March 2021
Building on extensive experience in surgical training, education and research partnerships in lower and middle-income countries
So, who are we, and what do we do?
Led by Prof Mark Shrime, inaugural O'Brien Chair of Global Surgery, we're a team of surgeons, researchers, educationalists, communications specialists, statisticians, and project managers. Our starting point is our shared understanding that global surgery is about improving equity and improving health outcomes. We work towards delivering safe surgery where it is currently not available.
Despite the ongoing COVID-19 travel restrictions, we have started several new projects and are collaborating with a number of new partners.
In partnership with Scottish charity, Kids Operating Room; the College of Surgeons of East, Central and Southern Africa (COSECSA); and the West African College of Surgeons, we are currently developing the first bespoke pan-African online teaching programme for paediatric surgery.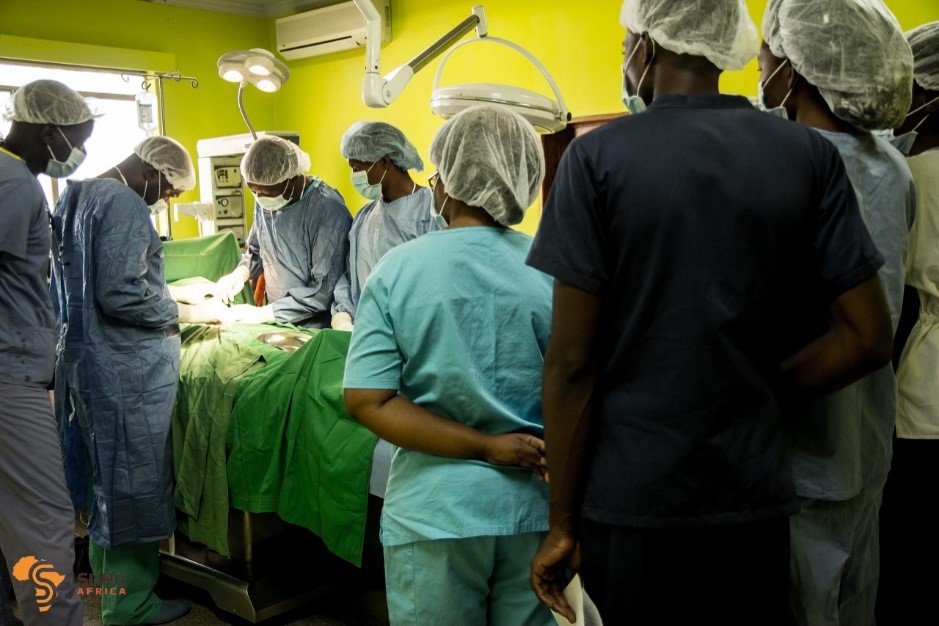 Meanwhile, in Malawi, we are working with global medical technology company BD (Becton, Dickinson and Company) in a $500,000 project to develop a paediatric surgical network that will expand surgical care to 8 million children. We're also working to improve patient-centred paediatric care there through a PhD programme funded by the Fulbright Commission. In Zambia we're evaluating the government's National Surgical, Obstetric and Anaesthesia plan.
Along with our colleagues in RCSI SIM Centre for Simulation Education and Research, we are leading a mentorship programme for teams from low and middle-income countries competing in a $5m Global Surgical Training Challenge. This Challenge is to promote the creation of novel, low-cost surgical simulation training resources. Our partners include MITSolve and the Intuitive Foundation. We will be working with Subject Matter Experts across RCSI and externally to support the teams - based in South America, India, the Middle East and Africa - in the Challenge over the next two years.
The Institute is the base for RCSI's longstanding partnership with COSECSA, the College of Surgeons of East, Central and Southern Africa. In December and January, we supported COSECSA to examine a record 124 candidates for Fellowship exams in a unique 'blended hybrid' online/on-site format across seven countries. 109 candidates were successful and COSECSA has now graduated a total 559 specialist surgeons. The retention rate of COSECSA surgeons within Africa remains strong at 92%.
We have recently signed an agreement with the UN Institute for Training and Research (UNITAR) and Global Surgery Foundation, both based in Geneva, to develop training and educational resources for global surgery.
Closer to home, we have been busy increasing the educational and public engagement output of the Institute in Ireland. Last September, we delivered the first RCSI CPD course in Global Surgery for surgical registrars. Expert contributors from Canada, US, Kenya, Malawi and Cameroon joined our own faculty to introduce participants to the academic discipline of global surgery and its real-world application.
In January, Prof Shrime hosted a webinar on UN Sustainable Development Goal 3: Health and Wellbeing with Dr Gaya Gamhewage, Prof Abraham Verghese and Prof Emmanuel Ameh. The following month, Prof Shrime and Prof Camilla Carroll hosted a very successful Global Perspectives session at the RCSI Millin Meeting. The keynote speaker was His Excellency Dr Lotay Tshering, surgeon and Prime Minister of Bhutan.
Throughout the year, we teach on the global surgery modules and sub-module in RCSI's MCh by Module by Surgery and MCh in Surgical Science and Practice. Later this year, we hope to announce the first PhD programmes in Global Surgery. Stay tuned!
The RCS Institute of Global Surgery will be officially launched on Friday 12th March at 15:00. The keynote speaker is Dr Gary Parker, CMO, m/v Africa Mercy, Mercy Ships. All are welcome to join us: rcsi.com/IGSLaunch
Find out more on rcsi.com/globalsurgery and follow us on twitter @RCSI_GlobalSurg