National Clinical Programme for Surgery Winter 2022 Newsletter
An update on Urology from Professor Eamonn Rogers, NCPS Clinical Lead for Urology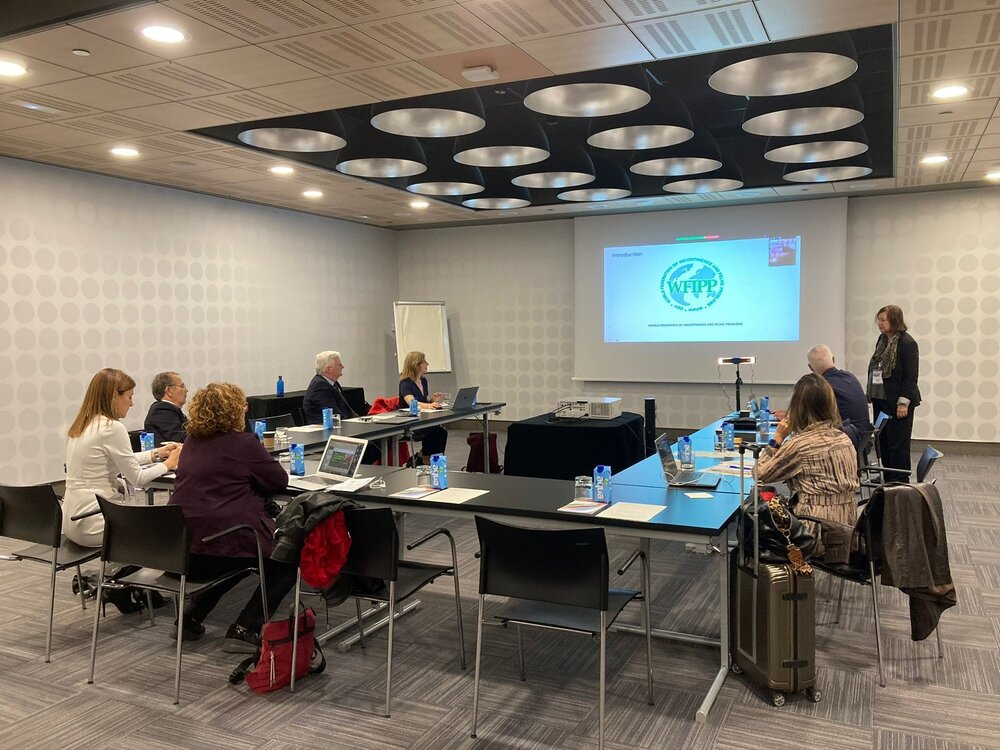 Continence Care: Madrid roundtable during November 2022 SINUG meeting
The European Association of Urology (EAU) in one of the largest Urological healthcare organisations in the world. The philosophy of the EAU is to place the patient at the centre of all its activities, including education, guideline formation and national and international urological healthcare policy. It has created a new dedicated Patient Office chaired by Professor Eamonn Rogers, NCPS National Clinical Adviser for Urology, who is also a board member of the EAU. Its philosophy is to listen to patients, acting on and measuring their concerns e.g. capturing Patient Reported Outcomes (PROMS).
The Patient Office is advised by a Patient Advocacy Committee comprising Urologists and Patient Advocacy Groups, including members from the Europa Uomo, International Kidney Cancer Coalition, World Bladder Cancer Patient Coalition, World Federation of Incontinence and Pelvic Problems and others.
This meets the demand from patients to have a central role in decision-making during their healthcare journey, and to give patients the tools to self-manage chronic disabilities such as urinary incontinence and cancer survivorship. It is underpinned by a patient information website using lay language and animations to better inform patients about how to manage and live with their urological disease. The animations have achieved over 8 million hits on You-Tube worldwide.
Mr. Peter Ryan, Consultant Urologist in Bon Secours Hospital, Cork advises the EAU on patient information.
The success of this novel endeavour was recently recognised internationally, by the signing of a collaboration between the major patient organisation, the World Federation of Incontinence and Pelvic Problems, the EAU Patient Office, Sociedad Iberoamericana de Neurourologia y Uro Ginecologia and the International Continence Society.
Commitment to Collaboration in Continence Care ("4Cs") was a day-long workshop held during the annual conference of the Sociedad Iberoamericana de Neurourología y Uroginecología (SINUG) in Madrid on 25th November 2022. The workshop included representatives from the World Federation of Incontinence and Pelvic Problems (WFIPP), the International Continence Society (ICS), European Association of Urology (EAU) Patient Office and SINUG. The 4Cs initiative was funded by Medtronic.
The objective of the workshop was to determine the content and scope of an agreement for joint working between leading international scientific societies (as represented by ICS, EAU and SINUG), and patient organisations (as represented by WFIPP).
The meeting's participants determined three initial areas for collaboration: 1) Education of multiple stakeholders including patients and caregivers, doctors and allied health workers, policy makers and funding organisations; 2) Improved access to trusted information; and 3) Organisational commitment to patient-centred care.

KEEP IN TOUCH
Connect with RCSI