National Clinical Programme for Surgery Winter 2022 Newsletter
12 Months in Review for NCPS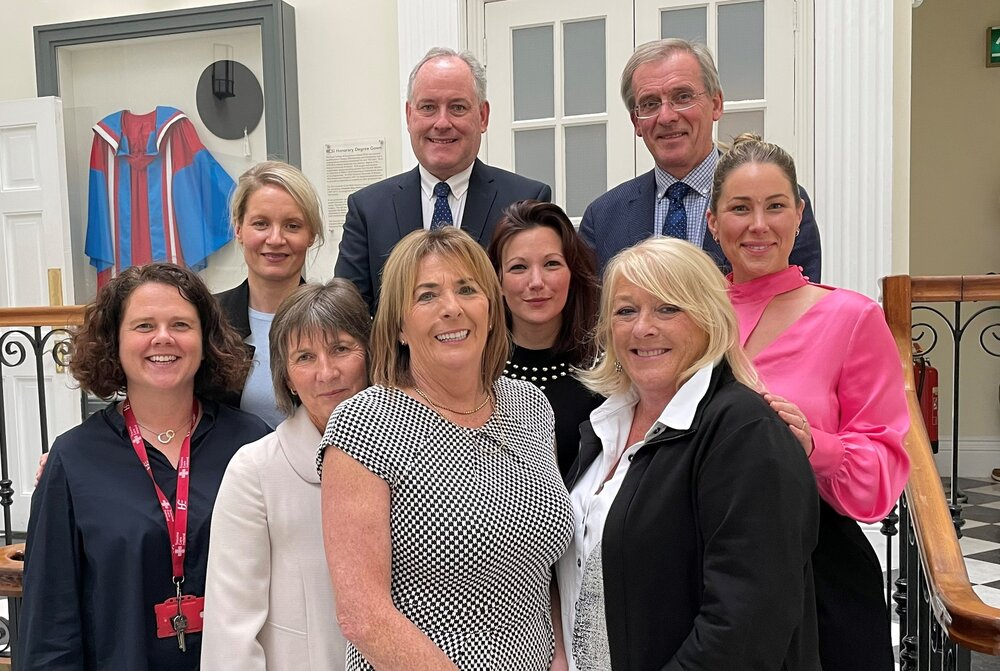 Pictured are Ciara Hughes, Programme Manager for NCP in Surgery (NCPS); Niamh Keane, Project Manager for NCP in Trauma and Orthopaedics; Grace Reidy, former PM for NCP in Surgery; Aileen O'Brien, Nurse Lead in NCP Anaesthesia; Dr Michael Dockery, Clinical Lead for NCP in Anaesthesia; Sharon Casey, Administration Officer (NCPS); Mr Ken Mealy, Co-Lead for NCPS and Past President of RCSI; Una Quill, Programme Manager NCP Anaesthesia; and Laura Hammond, Data Technician for NCPS.
Over the last 12 months, COVID-19 restrictions eased and cases decreased, and the NCPS worked towards delivery of their mission to Improve Surgery in Ireland. The NCPS extends their gratitude to the HSE, RCSI, and colleagues across the clinical programmes and health services for their support and contributions, without which many of the events and achievements listed below would not have been possible.
February saw the National Clinical Programmes in Surgery Charter Day with a theme of the 'Future of technology in the management and care of the surgical patient'. The day welcomed Mr Richard Kerr who is a Consultant Neurosurgeon and Council member for Royal College of Surgeons, England as the keynote speaker. He presented on the implications of advancing technology for patients and the workforce for surgery in the 2020's. This was followed by presentations on the Future of E-Health, Optimising Work Practices, and the Use of NIMIS Imaging in both Neuro and Trauma Surgery.
In March, NCPS hosted a webinar which welcomed Avilene Casey, the lead for the Deteriorating Patient Improvement Programme who provided an update on what is new with INEWS. She outlined the changes to the guideline which is very much viewed now as a system (track and trigger tool) more than a score but with an emphasis on clinical judgement. INEWS also recognises both changes in respiratory rate and healthcare worker, patient and family concern as key early indicators of deterioration.
Also in March, NCPS hosted a webinar with Professor Martin Cormican presenting on the surgical antibiotic prophylaxis duration. A joint position statement was issued in collaboration with NCPS at the end of 2021. Surgical antibiotic prophylaxis is a critical step in preventing surgical site infection. The maximum benefit with the least harm is gained by administering an appropriate agent at the right time and for the right duration. Giving the antibiotic for longer than is needed does not reduce the risk of infection and does increase the risk of harm. The position statement is intended to represent clear recommendations, supported by evidence and the generally accepted maximum durations of surgical antibiotic prophylaxis for different types of surgery. The primary driver for this initiative is to improve patient safety. Most procedures only need a single dose of antibiotics however there are exceptions as outlined in the statement. Administering surgical antibiotic prophylaxis for longer periods than necessary does no good and there is evidence of harm such as acute kidney injury and Clostridioides difficile infection. The extensive process of consultation means this document represents a consensus opinion of experts in this field in Ireland and is supported by all the key stakeholders. A collaborative group, from the NCPS and AMRIC, has developed resources to support the implementation of this position statement, including excel audit tool and educational resources including an e-learning module which would encourage all our surgical colleagues to do. Resources, unless otherwise specified, are available on www.antibioticprescribing.ie at this link: bit.ly/3eGoCKw
In collaboration with the National Clinical Programme for Anaesthesia and the National Clinical Programme for Trauma and Orthopaedics, the NCPS hosted an in-person and virtual event to launch the National Policy and Procedure for Safe Surgery in September.
The NCPS team attended the HSE National Clinical Programmes Conference in October. The NCPS contributed three posters to the event; 'Direct Referral for Dizzy Patients to Vestibular Physiotherapist', 'Implementation of National Urology Pathways Proof of Concept Project', and 'The National Clinical Programme in Surgery's Response to the Novel Coronavirus Pandemic'.
In November the NCPS received confirmation of funding for wider implementation of the Continence Pathway, Haematuria Pathway and LUTS Pathway. Findings from the initial pilots of these pathways show significant improvements for patient experience and outcomes and a reduction in waitlists, and therefore will work to support the Slaintecare initiative. Many thanks to NCPS Clinical Advisor for Urology Professor Eamonn Rogers and all his colleagues involved in these projects so far.
In 2022, Clinical Lead Professor Deborah McNamara was elected Vice President of RCSI, and Clinical Advisor for General Surgery Professor Paul Ridgway was nominated to RCSI Council. The NCPS congratulates these team members, and looks forward to supporting their future initiatives.
With thanks to the support of the Consultant Applications Advisory Committee, the NCPS provided approval of

25

Consultant posts in Surgery in 2022.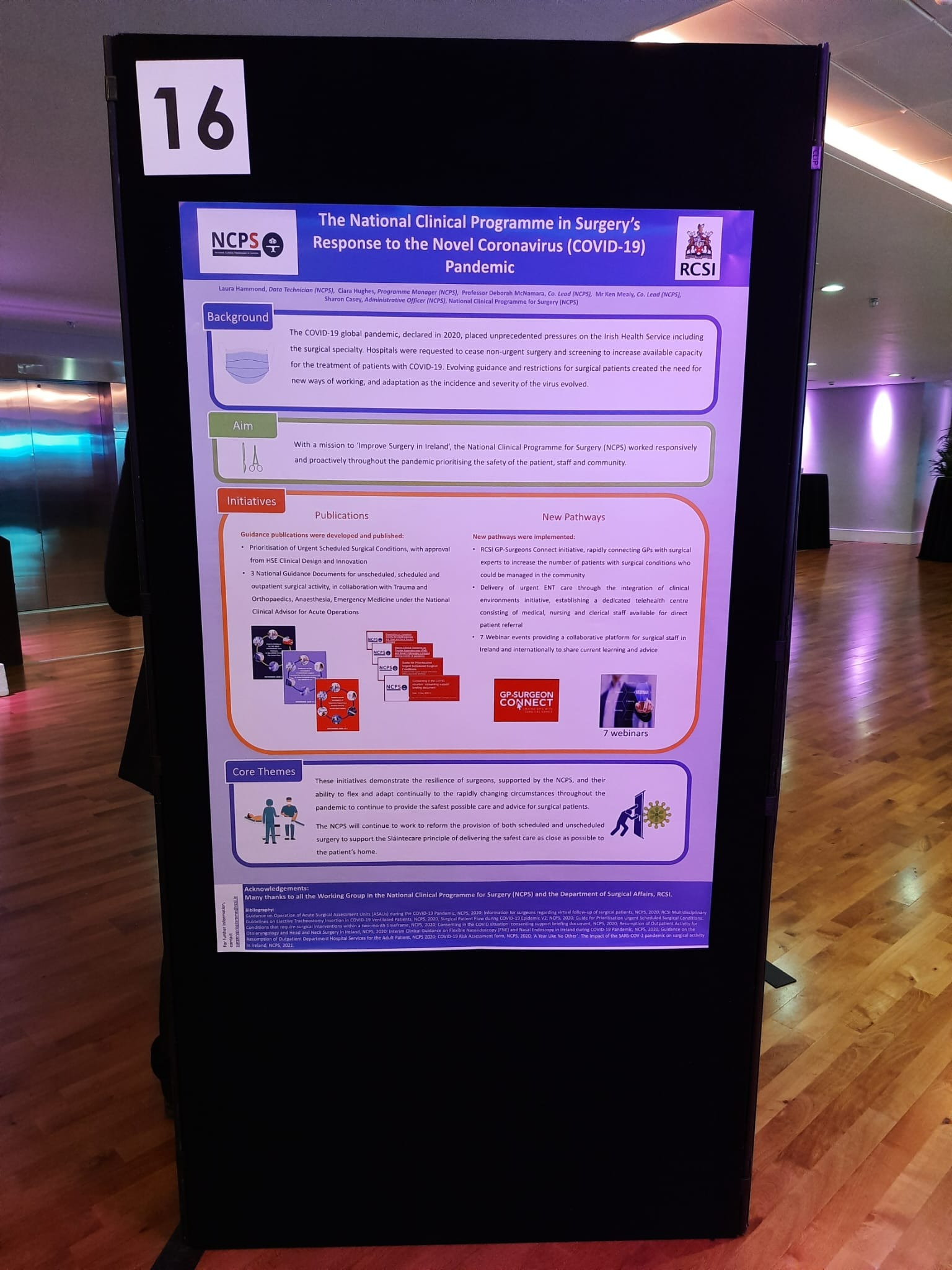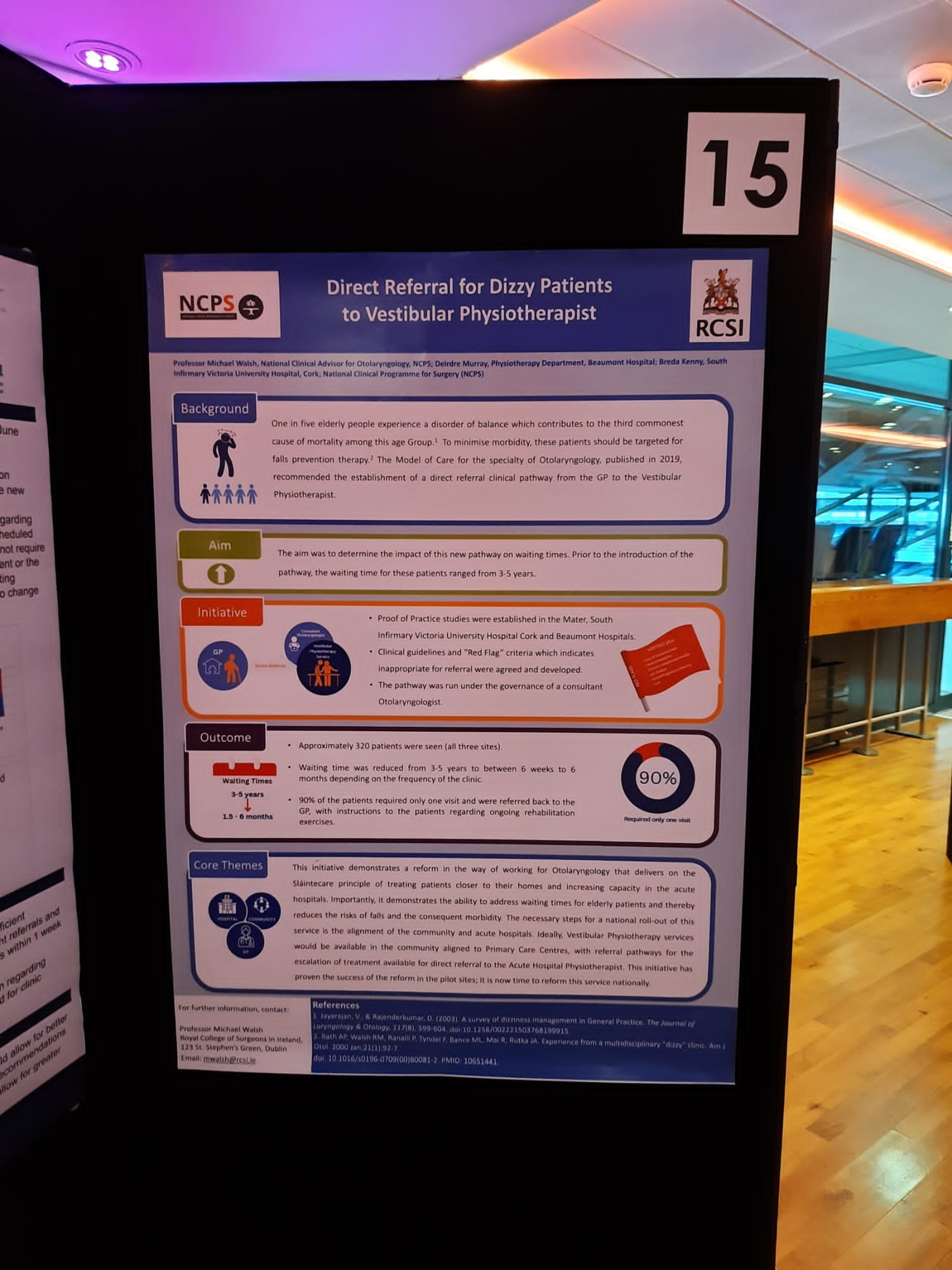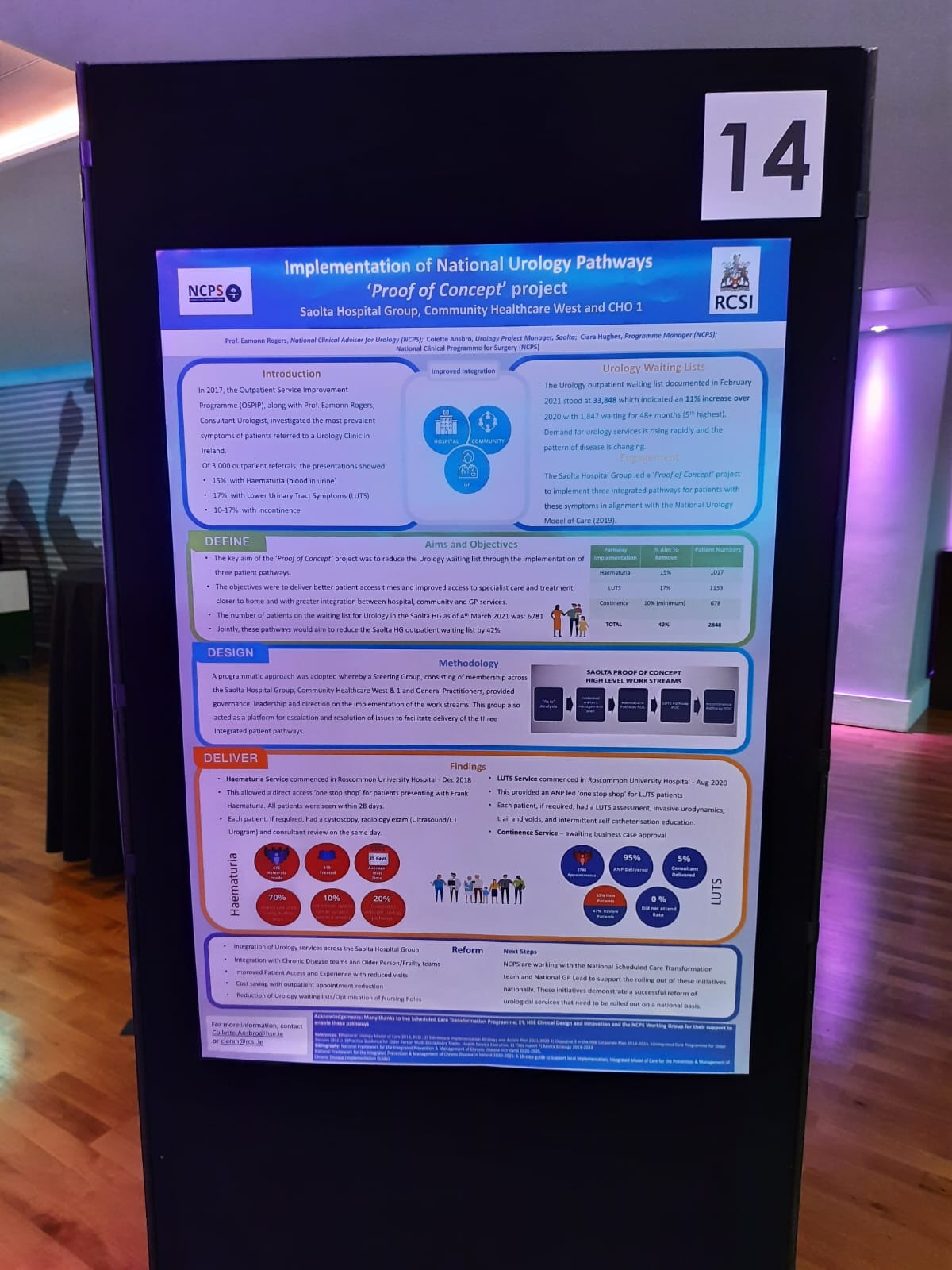 KEEP IN TOUCH
Connect with RCSI